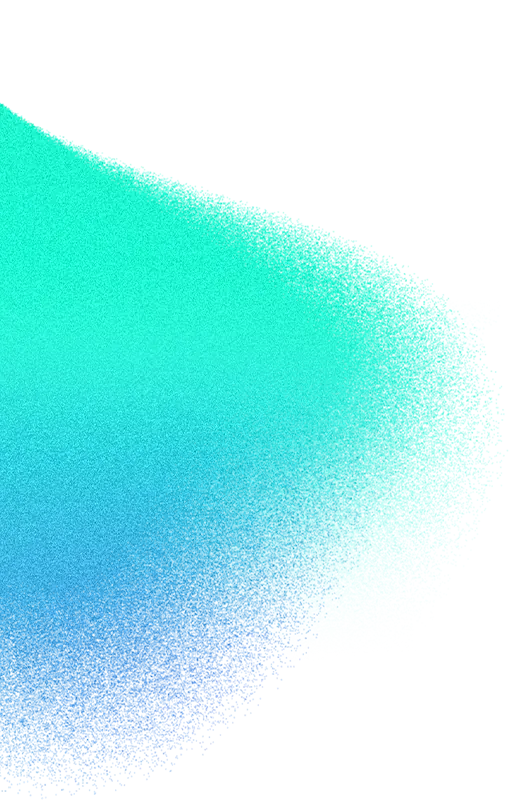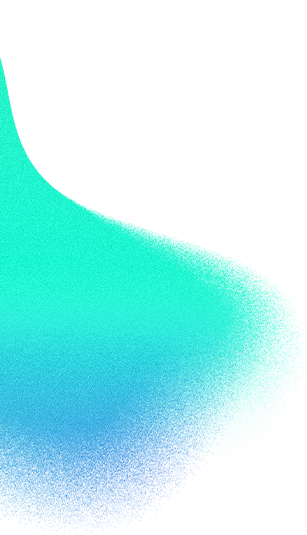 A space for Growth & Coaching
Welcome to CoachUP – the perfect solution created for certified coaches who want to turn their skills into a successful career without struggling to find clients.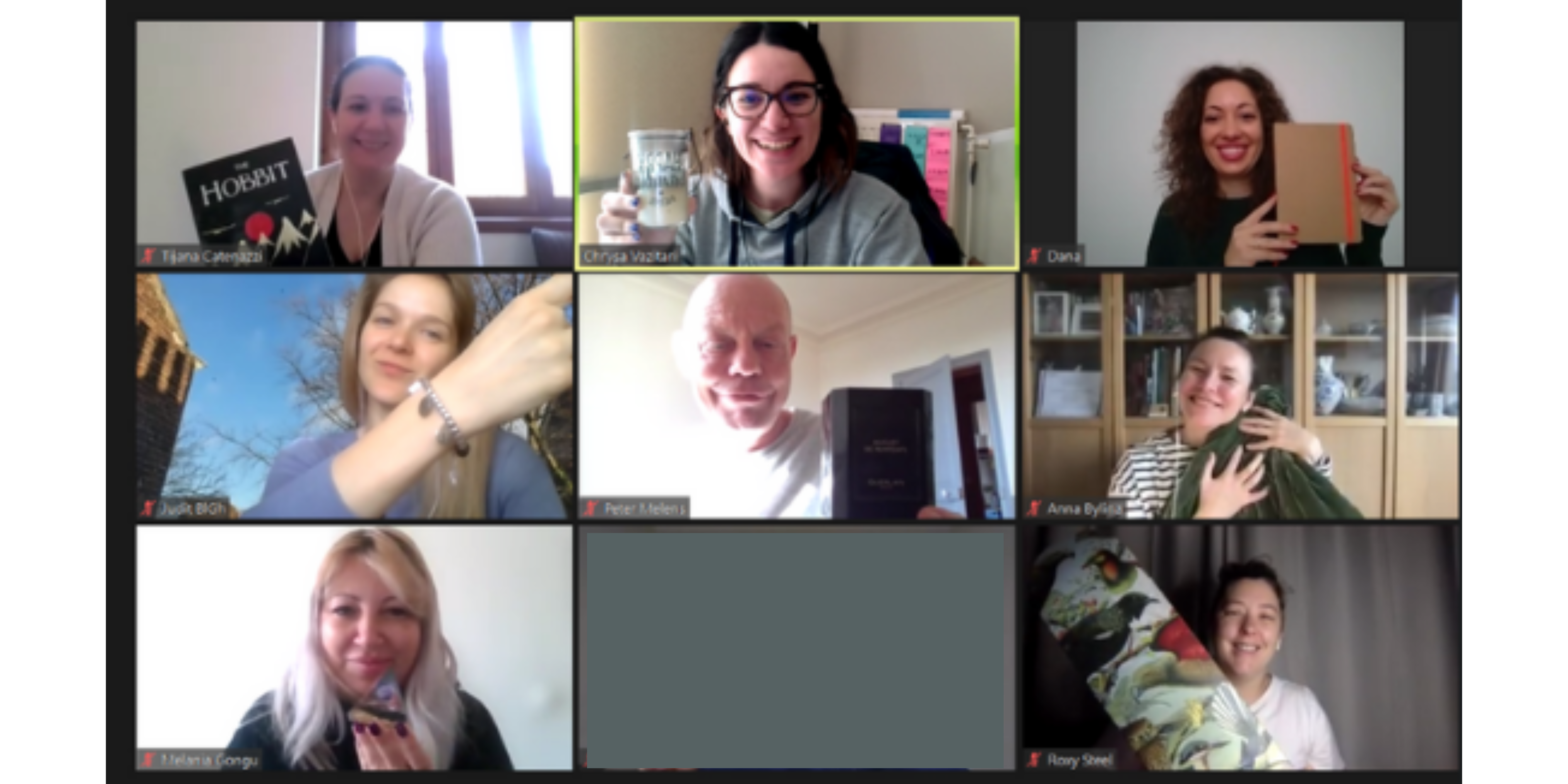 I know what you are thinking… another business
                        programme promising things…
I know what you are thinking… another business programme promising things…
GrowthUP focuses on helping you getting started with your coaching business (side hustle or full time), while bringing opportunities to build experience, test and run pilots and boost confidence… and why not? Start earning!
Sounds cool? Keep scrolling to discover more about the Project..
Or if you are already convinced, apply now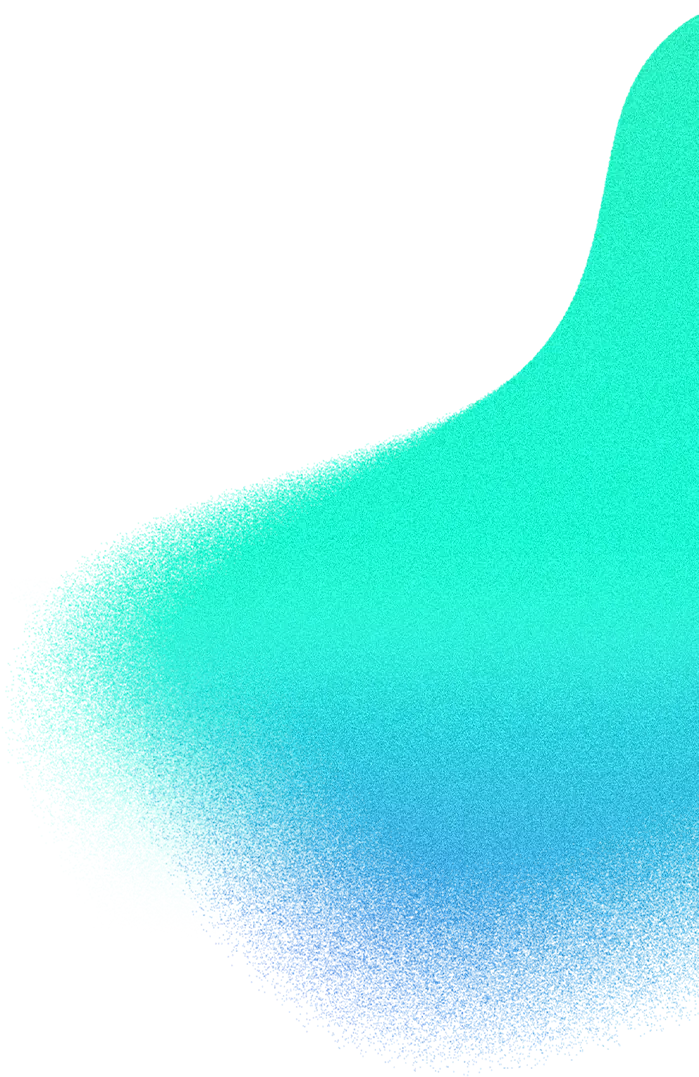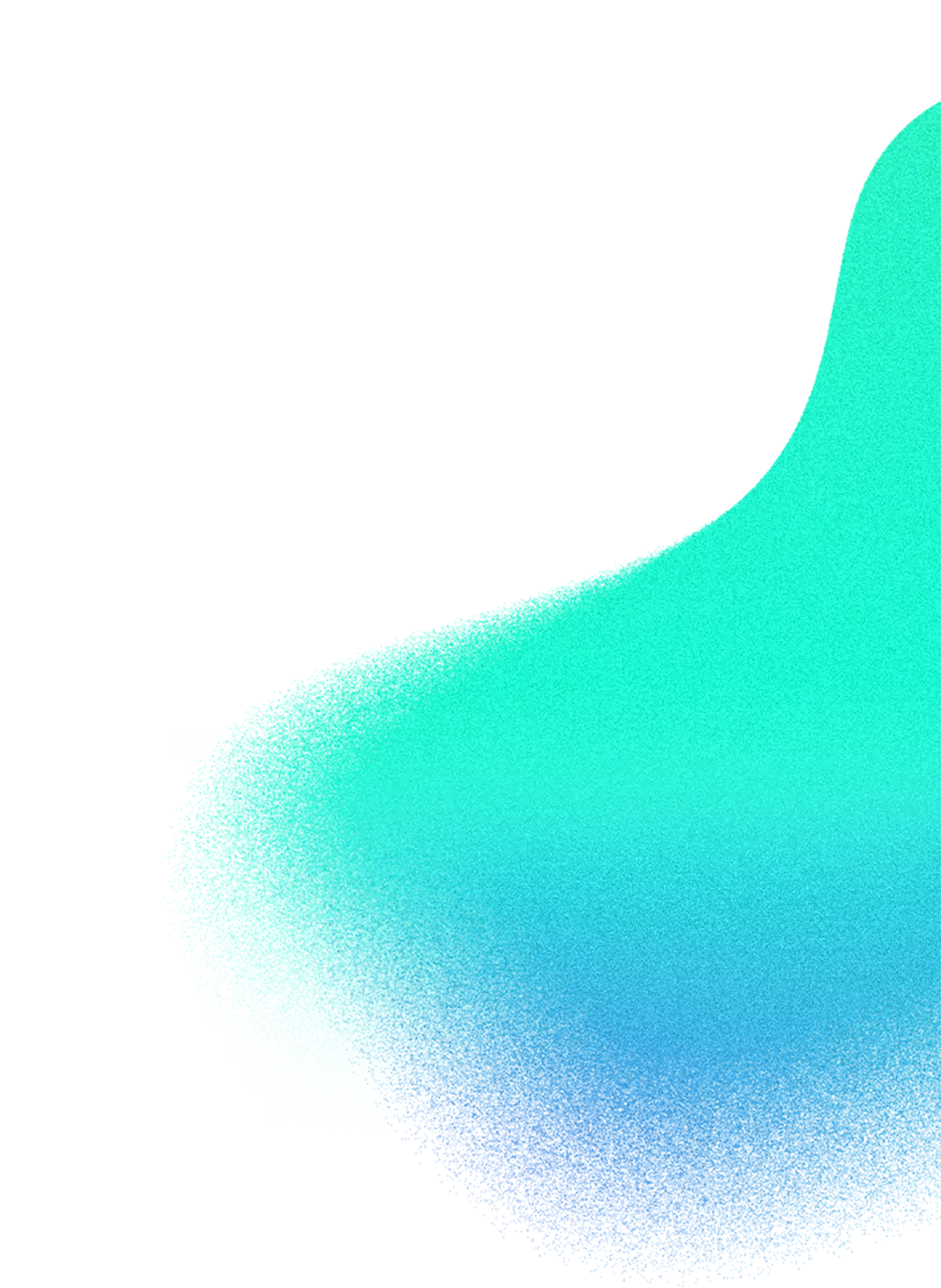 We created this programme after 2 years of having GrowthUP in the market while we observed:
The struggles that certified coaches are facing
The insane prices that are out in the market
The lack of "all-in-one" courses
That led us to create a programme for coaches by coaches, by offering a 360o option to participants. Of course, the most important of all… the community created to support each other, grow all together and to synergise expertises.

CoachUP is for you as a coach the place to:
Get relevant business trainings to set up your own coaching business
Find a community, develop your coaching skills and test your ideas
Create your program, product and host it online
Help you build the hours needed for accreditation & develop your self-confidence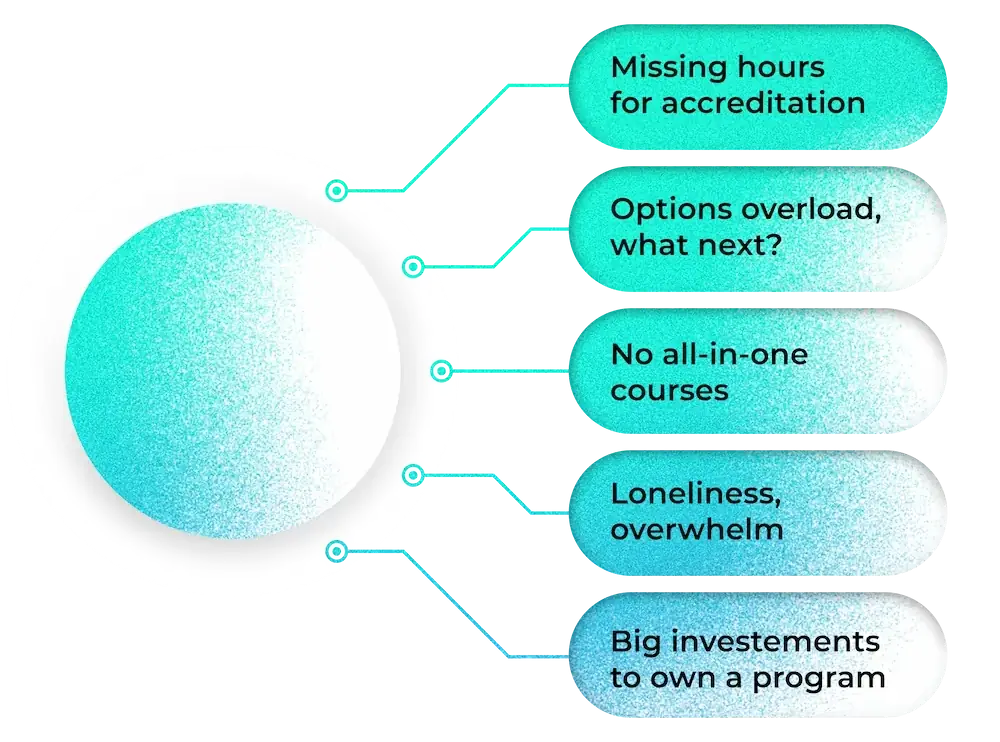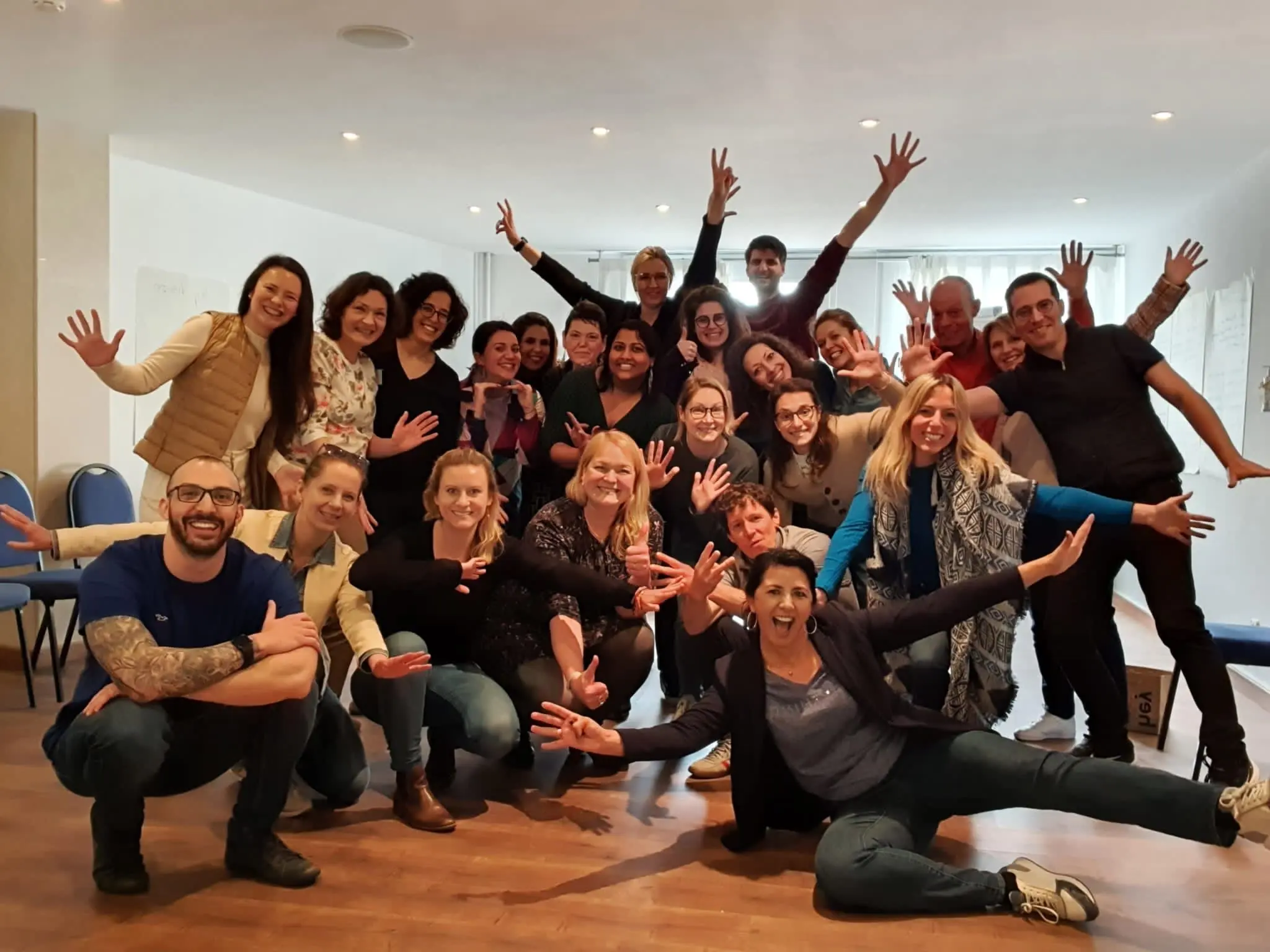 Let us summarise what you get:
Let us summarise
what you get: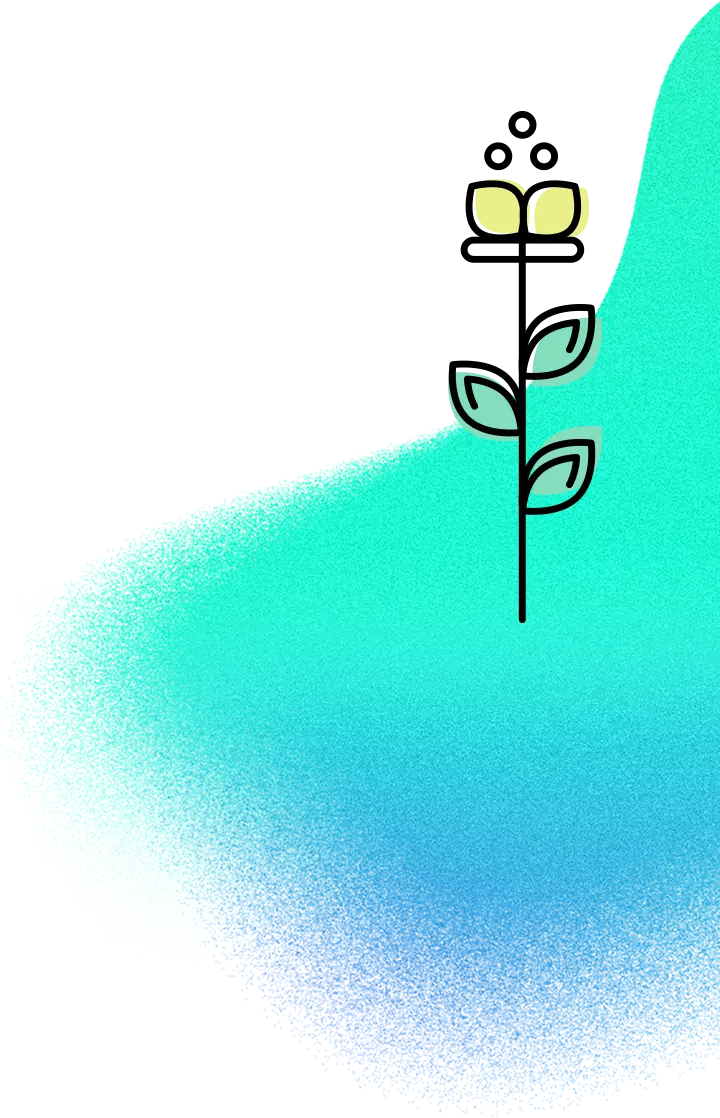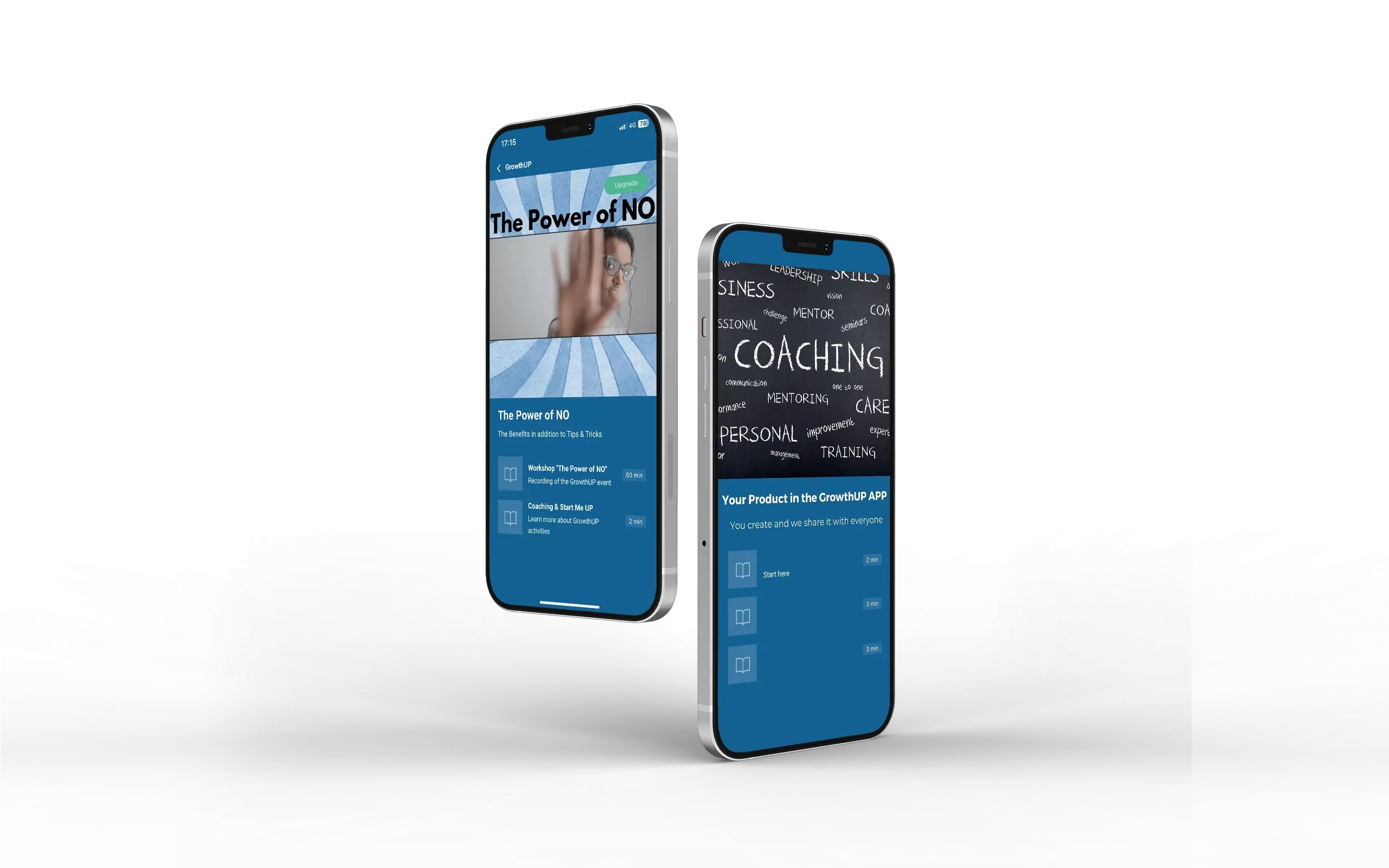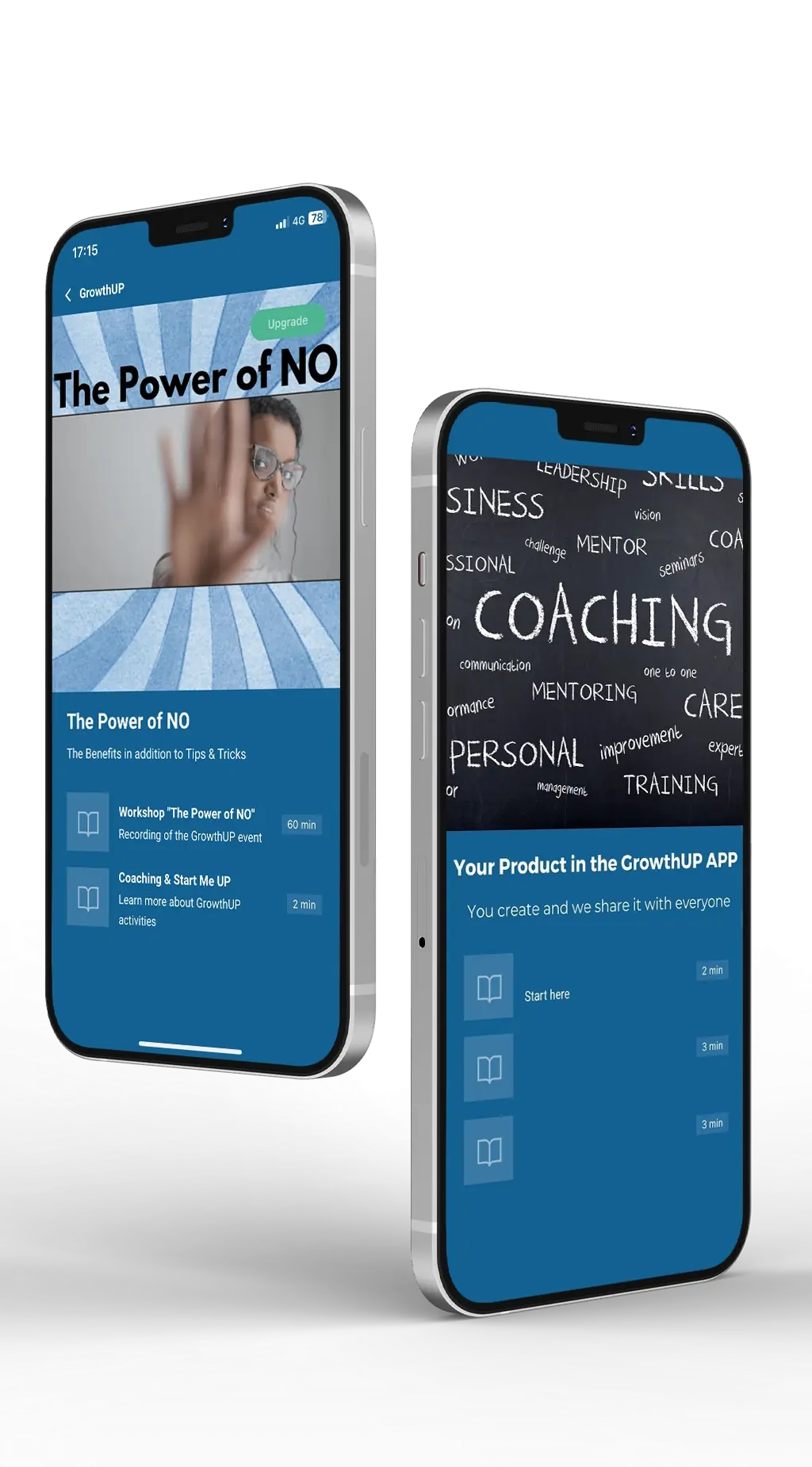 So why wait? Join our CoachUP cohort today and start making your dream a reality. We look forward to working with you and helping you achieve success as a certified coach. This programme is made by coaches for coaches!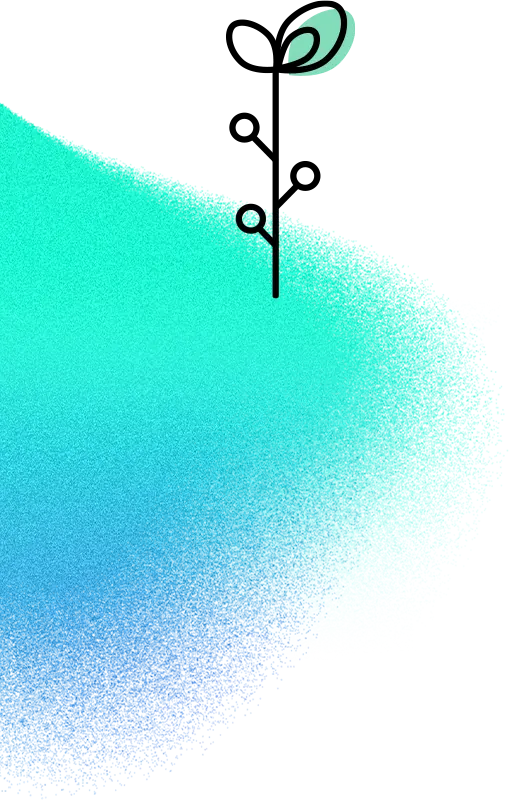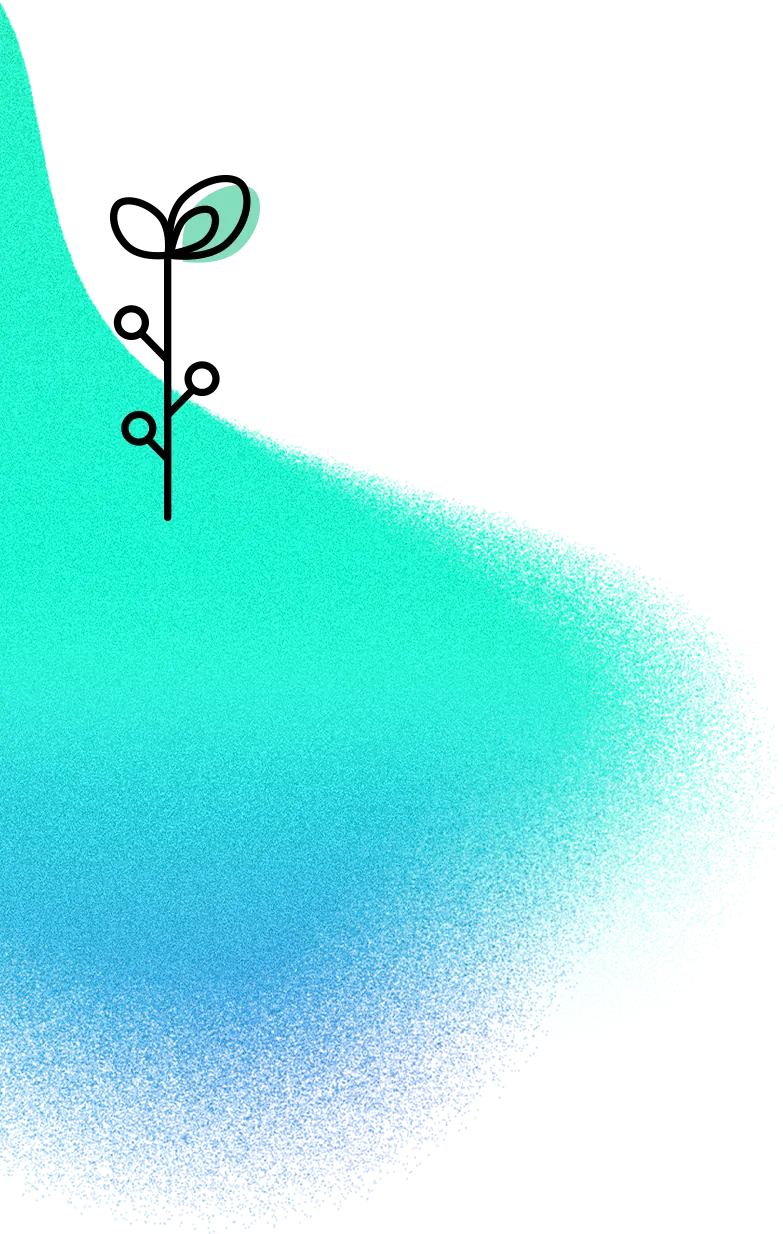 We understand that coaches have busy schedules, which is why we offer flexible scheduling options. Our group calls are designed to be convenient for you, so you can choose a time that works best for your schedule. Additionally, our program is designed to be self-paced, so you can work at your own speed outside of the group calls through video records and a slack channel to post your questions and have offline support.
We understand that investing in a coaching program can be a big decision. That's why we offer a no-obligation consultation to help you determine if our program is the right fit for you. During this consultation, we'll discuss your goals and needs, and provide you with all the information you need to make an informed decision about joining our program. Bottom line, if you are not ready to invest in general, maybe you can reflect how committed you are to make it work.
New cohort starting September/October 2023 - sign up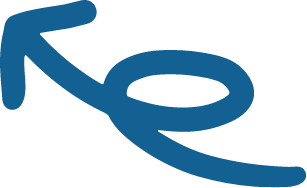 What other coaches say about this program?
About our experience…
We have been there, felt lost and unprepared, and done that! We built the program based on our experiences and our struggles.
We have 1500+ coaching hours combined, we held 100+ workshops, we are all ICF PCC Certified, and have invested in coaching and trainings that helped us gain knowledge and experience to build this program.
We have a big network and can help you build one.
At the end of the program you will..
At the end of the program you will..
Our unique process helps you:
Our unique process helps you: